Tuesday, July 05, 2005
chakra 1981
This is a movie that is right opposite to umrao jaan. If umrao was about the elite few who had a refined taste and lead an opulent life.This is about those wretches who has to bear so many things and live in the worst of the conditions. In a way this movie is also a womans search for her HOME which results in life coming a full cycle.
This is the story of a slum dweller Amma(smita patil).The movie not only captures amma's life realistically but also the environment and the people in that slum.This movie is so realistic that you might wonder whether this is a movie or a documentary. when every body was taking movie with songs in kashmir, here is a movie which goes deep into the life of people living in slums.A very unconventional movie.I still havn't seen a movie which portraits the live of slums people better than this.I dont knwo whether there is any connection between this movie and Durai's(Pasi), for which shoba got the best actress award the year before in 1979.Chakra still remains the best movie ever made about the lower strata peoples of our cities.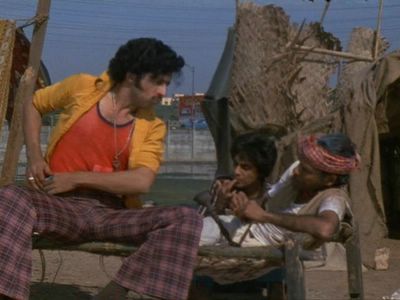 ---------
The movie starts with the flashback of how amma and her husband escape the village and end up in the slums.Amma's husband dies when police shoot him for stealing something. Amma lives with her only son Benwa(ranjit chaudhary).Looka(Nasrudeen shah)is the local Dada, who is loved by all. Benwa attracted by looka, goes around carrying knifes , but amma does not want his son to get into unlawful activities and end up like his father.Amma has a Lover, a Truck Driver(kulbushan karbanda).
All amma wants is a small house for herself and her son to be out of trouble.She kind of gets her house of her own but turn of events , makes her dream turn sour. And she ends up at her starting place of the vicious circle(chakra).
-------
The movie shows a different world, where its inhabitants have a different set of moralities. Arrack drinking women, two timing women, prostitutes, men earning by illegal ways,kids aspiring to become a knife wielding henchmen etc.It also depicts there sorry state.People getting killed for a bowl of grains and there houses getting demolished by the government at whim.
It portraits how they have to struggle every day ,yet how they have the world with hope after every obstacles in their life.The movie does not get emotional or make us feel pity for them.But rather it makes us understand their life.A life where there is constant demolition and construction, Hope and failures, birth and death.The chakra continues.
The movie will give you 3 unforgettable characters.
Amma(
smita patil
) :
what an actress.I was awed after seeing her performance in bhumika,mandi & arth.With chakra iam convinced that she is a very rare talent. Smita plays the role of amma , beautifully. She has this laid back attitude of the slum woman all through out the movie.It is hard to believe that her performance was acting.she pretty much has lived the character. There is a public bathing scene which will show her conviction, in acting these types of roles.For me, she has become another testament for the proverb "The Good Die Young".
Lukka(Nasrudeen shah):
Nasrudeen shah is awesome in this movie.He comes as a colorful criminal, who later gets affected by syphilis.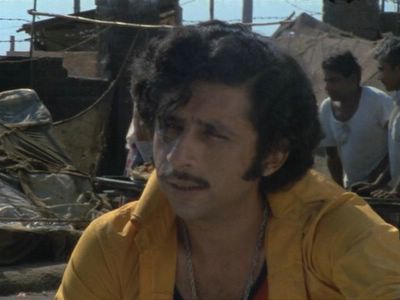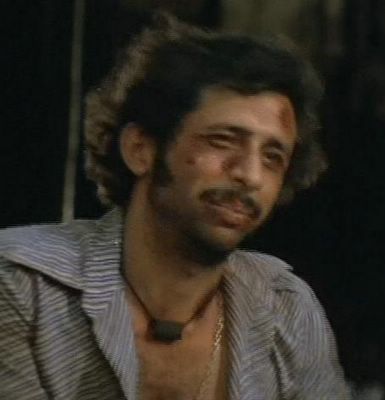 Benwa(ranjit chaudhary):
What kind of an impact can you make in a movie,when you are acting with giants like nasrudeen shah and smita patil.That too if you are a new comer, who has acted only 4 movies.Ranjit chaudhary as Benwa(Amma's son) gives a stealer performance. I found his face familiar, but was not able to remember any movie that he acted.Later i realized he was the same kid who played rusie mistry(a karate practicing sportsman) in
khatta meeta
.But i wonder why more opportunities didn't come his way.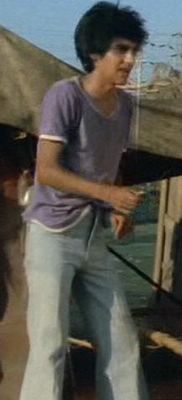 The movie has some good actor playing small parts.Rohini hattangadi, kulbhushan karbanda who as usual does his role to perfection. Was surprised to see many young faces sathish kaushik, Salim Ghouse etc.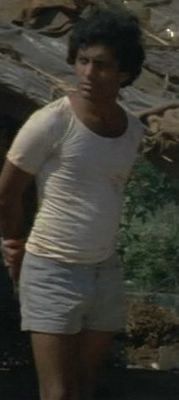 Salim Ghouse who acted in subah serial, chinna kounder, vetri vizha
This is a film sponsored by the NDFC, based on the novel chakra by jayanth dalvi.It was directed by first time director dharmaraj.Un fortunately he died after shooting the movie.This remains his fist and last great work.
The movie has some interesting names in the credits.As usual script dialogue writen by shama zaidi and javed sidique.Music By hridayanth manjrekhar(brother of lata mangeshkar).There are 4 songs in the movie
1.Ubi, aankhon mein tuti -- By bhupinder singh (Title song )
2.Jeene marne ke chakkar -- By bhupinder singh
3.Raat Andheri -- By Suresh Wadkar , Ravindra Sathe
4.Kaaley kaaley -- By Lata Mangeshkar
and my pick is Kaaley Kaaley.
Great work done by the art director Bansi chandragupta. Background score by amar haldipur.The credits said "special assistant to the director" - Rajkumar santhoshi.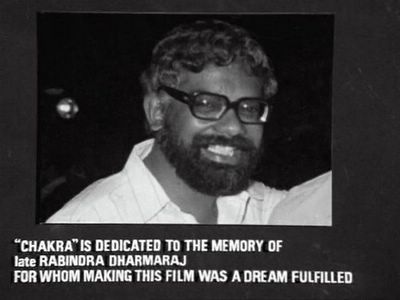 The film fare best actress,actor and art direction went deservingly to smita patil,nasrudeen shah and Bansi Chandragupta for chakra.At the national level smita patil got her second best actress award.The movie lost the Best film & direction o Mrinal Sen's (Akaaler Sandhane) and best actor to balan nair for his role in Oppol .
links
smita patil
smitha patil a tribute