Friday, June 03, 2005
Aastha
Aastha
I like basu CHATTERJI movies and took Aastha because it was his movie. But i later realized that i had misread the DVD cover. It was a basu BHATTACHARYA movie and not a Basu CHATTERJI.That's how i ended up watching this movie.
Basu bhatttachrya supposedly took what is called a Amar-Manasi trilogy. With Amar and manasi his hero & heroine, he explored various issues in a man-women relationship. This was in the 70's.He came back in 1997 to make aastha with his favorite characters amar and mansi, played by ompuri and rekha.
Mansi is a middle class wife who is always in need of money. Amar a simple college professor, shuns away from money and lives a happy life with his meager salary. Mansi accidentally meets a woman who turns out to be a pimp and ends in her prostitution racket. Amar does not know anything. mansi leads a life of fear and guilt and also she is not able to enjoy her earnings.With the help of one of amar's student she confesses everything to amar by innuendo.
All together a pathetic movie. Basu battacharya wanted to make a bold movie on the lines of Indecent proposal,and almost ended up making a soft porn. The story, screenplay & dialog's all lack depths. Pathetic rekha through out the movie looks as if she just had 4 pegs of whiskhy and the acting was average. Om puri is wasted in the movie. Basu battacharya does not properly explain the reasons for mansi's decision or the morality part of the story.The screenplay could have been a lot better, he does not pose any question to the audience or make them think.He just keeps on telling the story as if it is some Aesop's Fable .
Music by saarang dev was a comedy. There is a scene where amar's student sees mansi with the pimp and rushes to tell that news to amar.what kind of a bgm should someone expect, something that conveys the danger ahead, suspense or sad .But this guy goes haywire with the sitar. The BGM was the regular music similar to the one that comes when the heroine is happy & she runs to tell a good news to someone. And when you feel that there is a need for a BGM, it will be complete silence.
The only thing that made me happy in that DVD was the trailer of "jai shakumbhari maa".It was a big comedy, i had a good laugh. If there is a genre to classify the movie.i would name that genre as "Spiritual Comedy".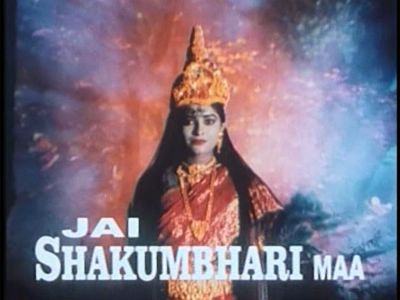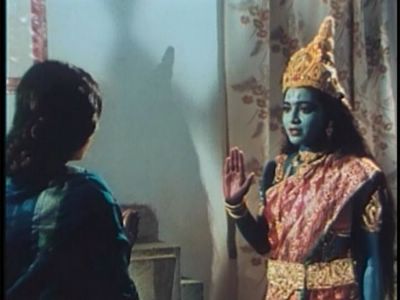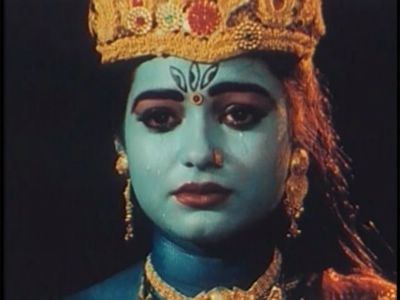 I don't know why the godess herself is crying??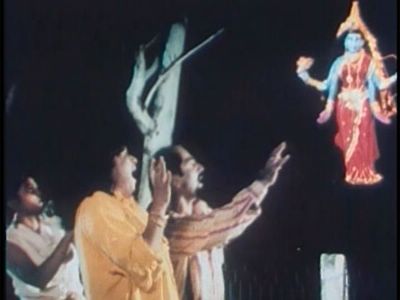 And the oscar for special effect's goes to......